Cockeysville Project: The entire home was transformed with various decorative treatments including Venetian plaster, Lime plaster, and custom fine art. Designed by JP Styles.
Modern Dining Room: Showcasing custom wall treatment. Designed by Simply Put Interiors for the Baltimore Symphony Showhouse.
Ritz Carlton: This tranquil master suite received a custom wall treament complete with glass bead detail. Commissioned paintings adorn the walls. Designed by Simply Put Interiors
Tranquil and Feminine French Manor House in Potomac Maryland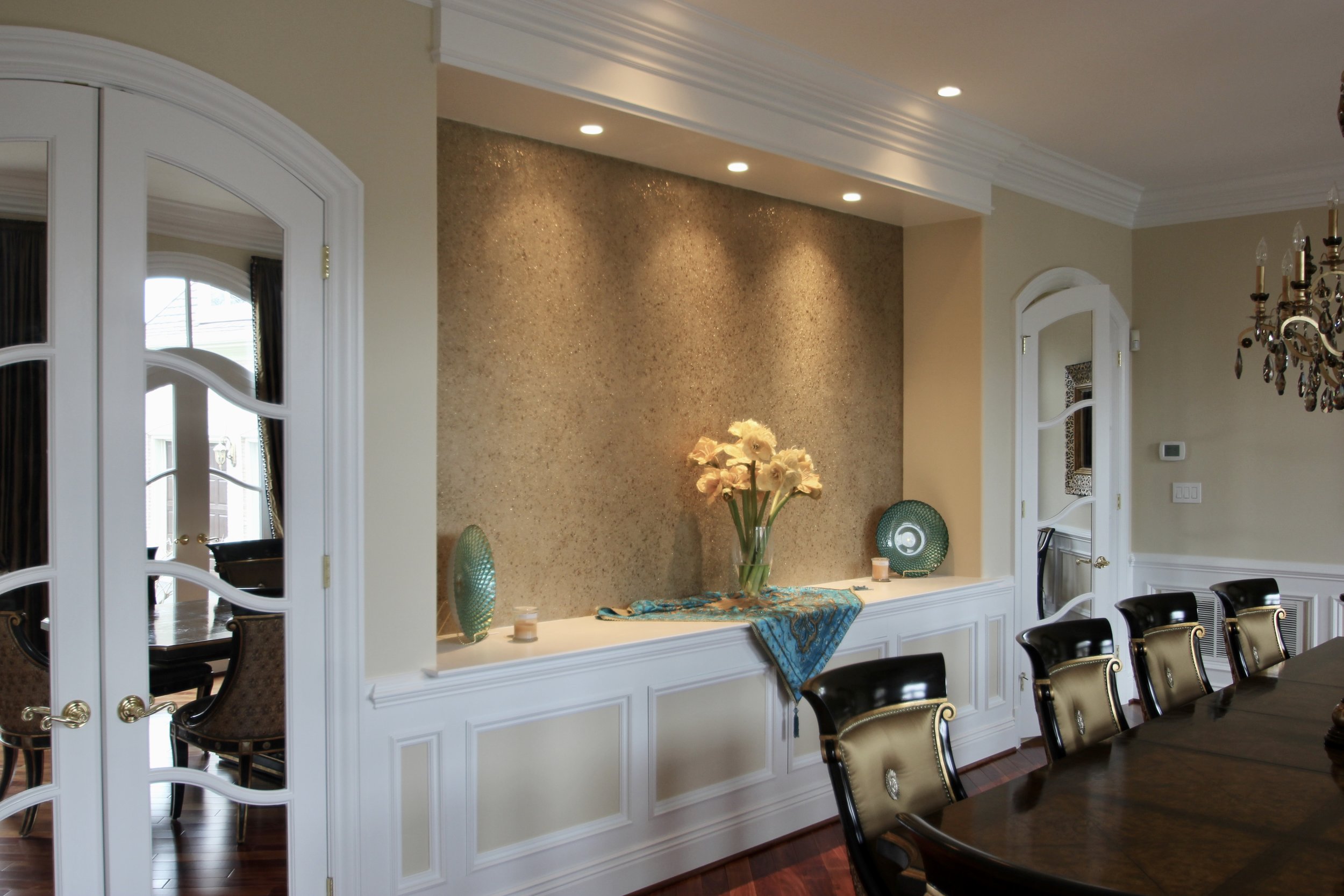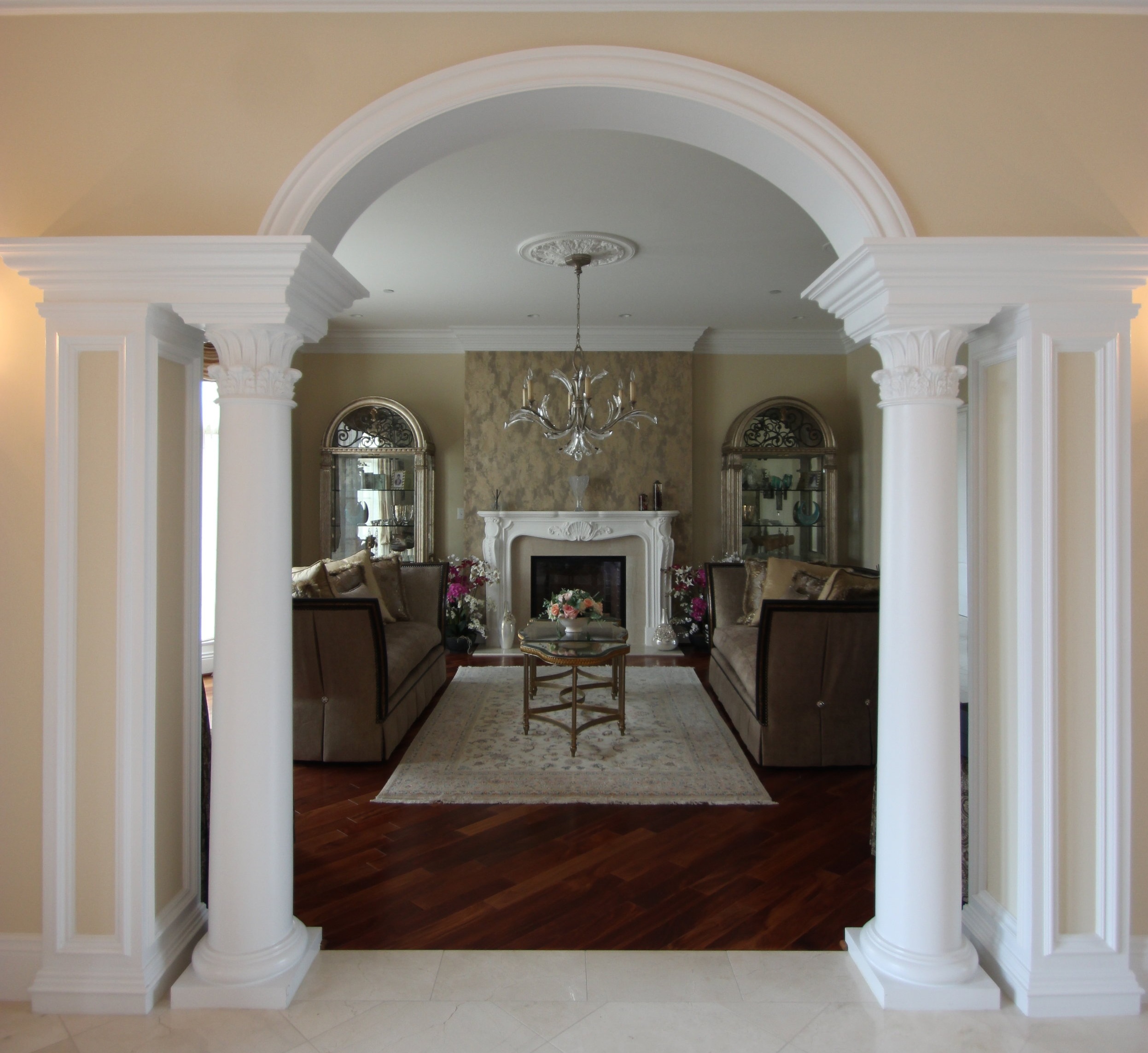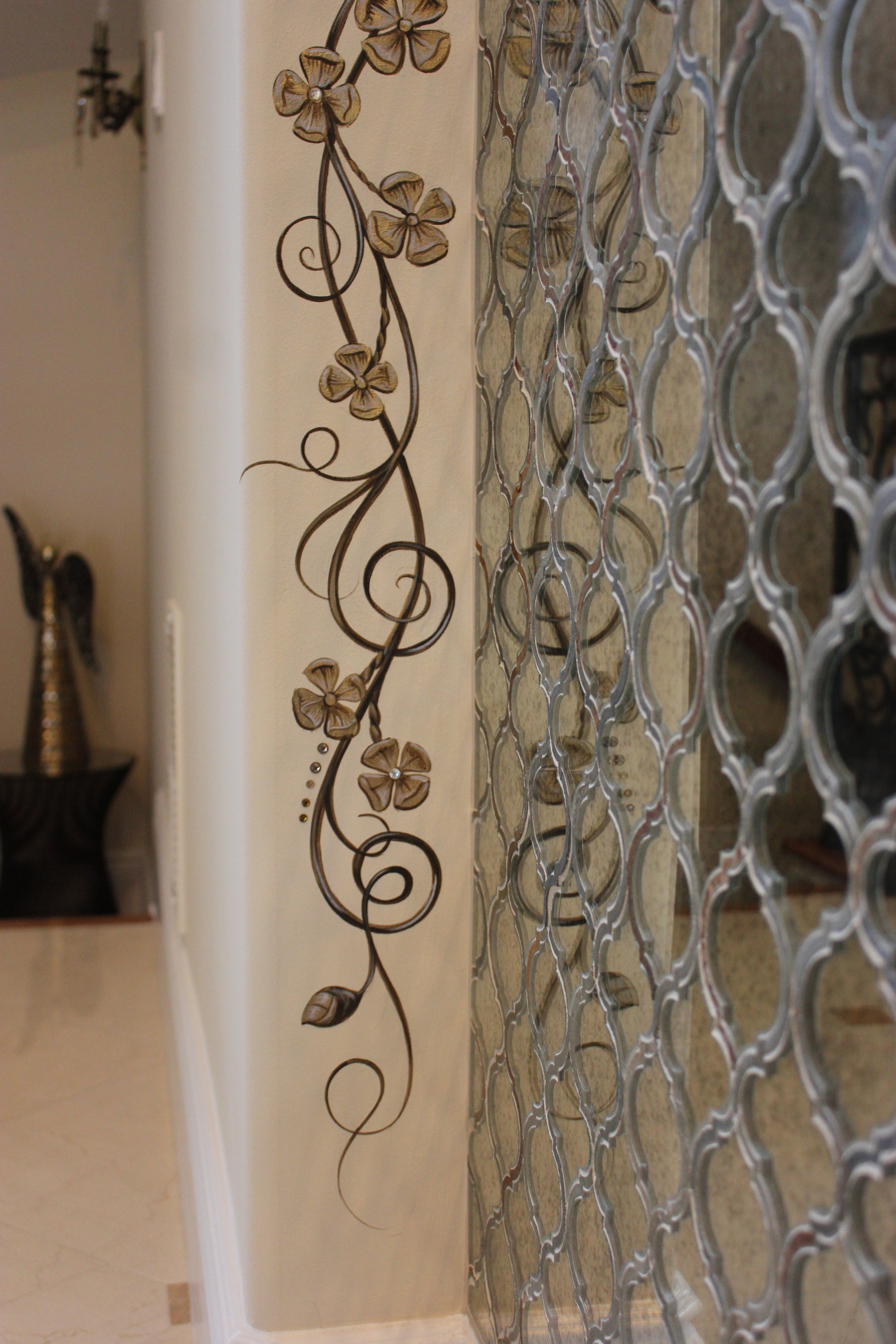 Grand Entry: This enormous grand hall is in the Historic Mount Ida Home in Historic Ellicott City. The Italianate Revival style home had original plaster moulding and soaring ceilings. I designed the space to honor the historic qualities while adding modern flair. The walls are all hand painted faux bois with trompe l'oeil mouldings and chair rail. Custom chandeliers were fabricated using engine parts. Custom art ties together the fresh, vibrant hues of the decor.
Great Room: A subtle polished venetian plaster creates a soothing backdrop to a family's great room. Design by A. Houck Designs.
Feminine Family Room: Custom feature wall using hand cut stencils mimicking fabric pattern, and faux bois book case top to match walnut breakfast table. Designed by Simply Put Interiors
Country French Residence: Finishes were designed to create the look of age and character, as found in historic French chateaus. Ceiling beams in family room were woodgrained to add warmth and depth.
Clarksville Residence: We did several projects throughout the home including faux, ceiling treatments, woodgraining, and custom fine art.
Gilded Dining Room Ceiling: A traditional gilded ceiling in a federal style townhome in the Kalorama neighborhood of Washington DC.
Historic Bolton Hill: Fireplace surround was given a traditional faux marble makeover.
A sampling of some of our decorative finishes